Last year, there was was massive flooding...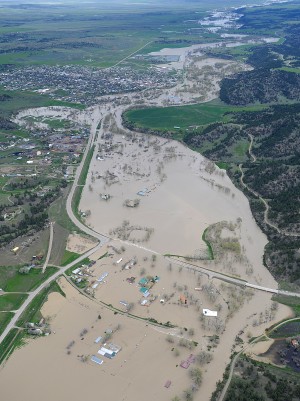 and then, this year, drought and fire...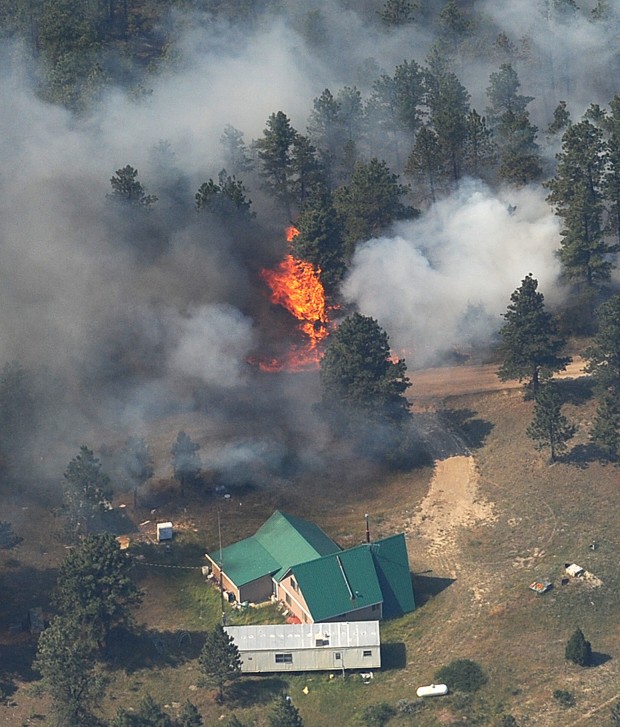 In 2011, Montana experienced flooding not seen for a very long time,
and this year, the fire season started much earlier than usual.
The photos above of are of the town of Roundup and the area around it,
a small town less than one hour from where we live.
The flood destroyed homes and changed river banks;
the fire destroyed at least 70 homes, including a cabin that
a couple we know recently built.
There was a lot of flood damage last year and fire damage in many other places in our state;
one recent fire burned over 240,000 acres, and it is just mid-July.
Our fire season usually starts in late July or August,
but we are having a terrible drought, just like many of you are living in.
The aftermath of such disasters goes on for months and years,
but one thing I continue to read in the paper and hear on the news
is of the resilience of those who have gone through it.
This couple's dream home was destroyed by a recent wildfire,
but they already have plans to rebuild and start again.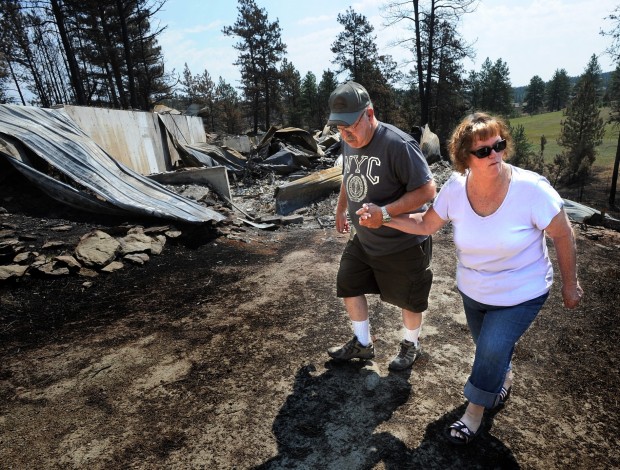 In an article in the paper was the following...
"There aren't many bright sides to look at in the aftermath of the fire.
But Ken found one as he looked down the hill through blackened trees
to the pale green grass in his pasture, which remarkably remained untouched.
'It'll improve our view of the pasture,' he said."
How many times have we suffered through a disappointment,
a heartache, an illness or the loss of a loved one?
Sometimes, we have a hurt from the past;
perhaps someone disappointed us,
or they took away something valuable to us,
or plans did not go as we'd hoped?
Sometimes, it seems as if God Himself has let us down,
or at least His people,
other Christians who should know better, right?
We are unable to get pass it, but we may think we have,
yet it comes out in ways we may not be aware of,
through depression, anger or a sense of not needing anyone,
sometimes not even God.
I have my moments that I too often dwell on,
but a word was given to me recently that gives me hope:
You may be thinking,
"That's easy for you to say,"
But no, it really isn't.
My past has many moments of sadness, pain, sorrow and regret.
I could go over each one and blame those who hurt me or blame myself for my bad choices,
but when I start to do this,
I remember what Christ did for me on the cross;
I remember that He did this for me and He did this for you,
and I want to let it go so that I may see the new things.
The people most affected by the floods and fires in Montana will face the trials
day after day, yet I am so encouraged by their spirit of survival and
their spirit of moving on.
Like Ken whose dream home burned said,
"It will improve the view of our pasture."
God is doing something brand new in each of our lives;
lets see what is bursting out!
(new seedling in the after
math of a fire)