Don't worry, this isn't an exercise challenge or a diet challenge, no siree,
none of that for me! Instead, at this time in my life when I am sorting and packing and praying
our house sells, as well as planning the details of the new house, babysitting the JEMS and
just living, I am excited to be doing this challenge...
(
Click above to see what it's all about and to sign up!)
For those of you who know me personally or even if you barely know me,
you may be thinking that I have bitten off more than I can chew.
You may be thinking, "She'll never get it done cause she already has too
much on her plate" and you may be right, but I think I will make it, for
two reasons.
One,
YOU ARE ALL NOW MY ACCOUNTABILITY PARTNERS
(informally, don't worry!)
and
two,
GOD'S GRACE.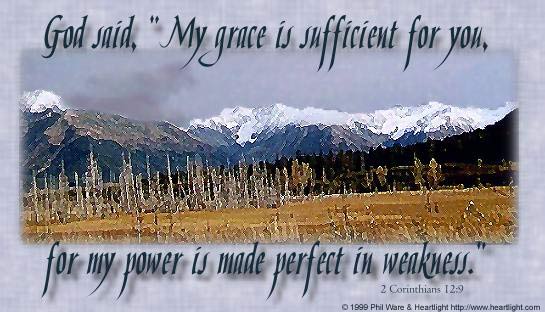 Whenever I read this verse, my heart becomes full from the realization
that there is nothing I can do to deserve God's favor,
but His grace is given without my goodness, without my merit.
It is by His grace that I will make it, whether it is in 90 days or more,
for His power is made perfect in my weakness.
I am not doing this on my own, no, there are hundreds of others joining the challenge,
but most importantly, God promises He is with me.
He is with you, too, no matter if you do this challenge or not,
He is with you 24/7 and He will never leave you or forsake you.
It is because God is who He says He is, and I am looking forward to Him
revealing more about Himself to me, by reading His love letter to me,
to all who will open it.
So, with this said, I will blog about this every now and then, whenever
I am not sorting and packing...oh, yeah, I already said that.
Ok, so enough - I'm headed to the sofa to read!