Take delight in the

Lord

,


and He will give you the desires of your heart.
Psalm 37:4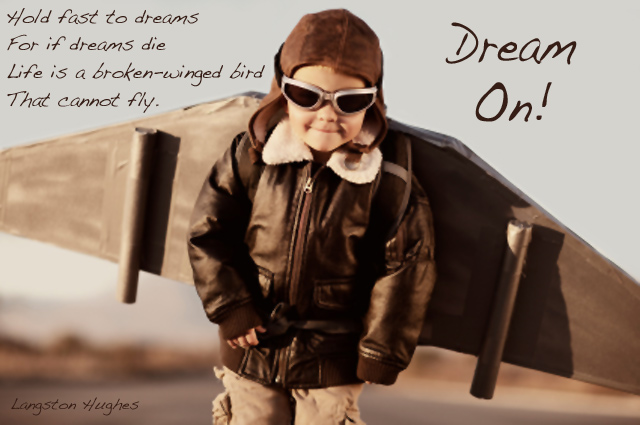 This is a well-loved poem by Langston Hughes
that reaches back to my youth,
and many of you may be able to quote it.
Even now, at this time in my life,
I still have dreams,
although they are
quieter,
simpler,
more centered on God's plan
for my life.
But maybe,
just maybe,
if I had an outfit and wings like this little guy.....